About Cross Training Courses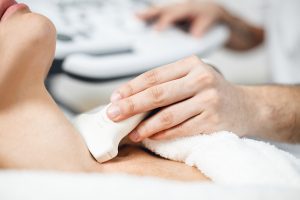 If you are looking for a complete DMS program of study for yourself or an employee it is highly recommended you consider IUD's CAAHEP accredited One-Year program. Even for those who do meet the requirements for these short-term cross-training courses 90% or more will best be served by the One Year program. The One-Year Program contains all didactic and clinical material needed to meet the requirements for the ARDMS registry exams for the specialties of Abdomen, OB/GYN, and SPI.
However, in very specific situations, IUD offers several short-term Cross-Training and Continuing Medical Education (CME) courses. These courses are intended to be Continuing Medical Education or for employers who would like to cross-train other allied health employees (x-ray, CT, nursing, etc.) into ultrasound, but want a more formal foundational beginning.
It is important to note, that these short-term courses are not stand alone courses, they do not fall under IUD's CAAHEP accreditation, and after completion, students will still need at least 12 months of clinical training under a registered sonographer and considerable self-study before being able to sit for any registry exams through ARDMS.
Testimonials
Because ultrasound is such a unique modality, training someone strictly on the job would take approximately a year or more. Having the actual classroom knowledge helps so much to understand what you are looking at while scanning. I am sure the degree of Renee's ability is due to the Institute of Ultrasound Diagnostics and highly recommend their program.
Judy Steele, Operations Manager, Radiology Services Cincinnati, Ohio 
More Testimonials